Dana – from Treat Me Like Your Mother – Photo by Mohamad Abdouni
A team of queer creatives set out to create a book, diving into the never before told histories of an older generation of Lebanese trans* women.
Words by Caspar Pisters, photos by Mohamad Abdouni
The idea for the project sparked when in 2019, an older Lebanese trans* woman took the stage during an open mic night in a Beirut bar. She started telling stories and anecdotes from her past. 
"My best friend, who was in the audience, called me late that same night", recounts Lebanese photographer Mohamad Abdouni (32). "He was sobbing, recounting to me some of the stories he had heard her tell."
With that phone call the woman's story landed in significant hands. Mohamad, currently residing in Istanbul, is increasingly being consulted by high end fashion brands for his unique style; a distinctive elegant nostalgia that is nevertheless firmly grounded in the here-and-now.
He has been documenting the Lebanese queer scene for half a decade now, a scene he himself is a part of. Cold Cuts magazine, a photo journal he founded in 2017, is an extension of that effort.
It was decided that same night that a special edition of Cold Cuts needed to be made. Treat Me Like Your Mother is an upcoming publication documenting the stories of this trans* woman alongside ten other women aged between their late thirties to early sixties.
We felt a deep sense of frustration about the lack of documentation around our queer history as a community, and our trans* history in particular"
Mohamad: "My friend, who's usually not much the sensitive type, told me some of the stories the woman had shared, and that just launched a rollercoaster of emotions."
"One of these emotions was a deep sense of frustration due to the lack of documentation around our queer history as a community – and our trans* history in particular."
"Some of these women may unfortunately not be around for a very long time, and many stories have already been lost. We decided to start setting things up fairly fast. We wanted to try and record as many stories as we could before they are gone."
They reached out to Helem, the first lgbtqia++ organisation in the region, and also had additional support from The Arab Image Foundation and Station Beirut. The women range in age from their late thirties to their early sixties, meaning most survived the Lebanese civil war (1975 to 1990).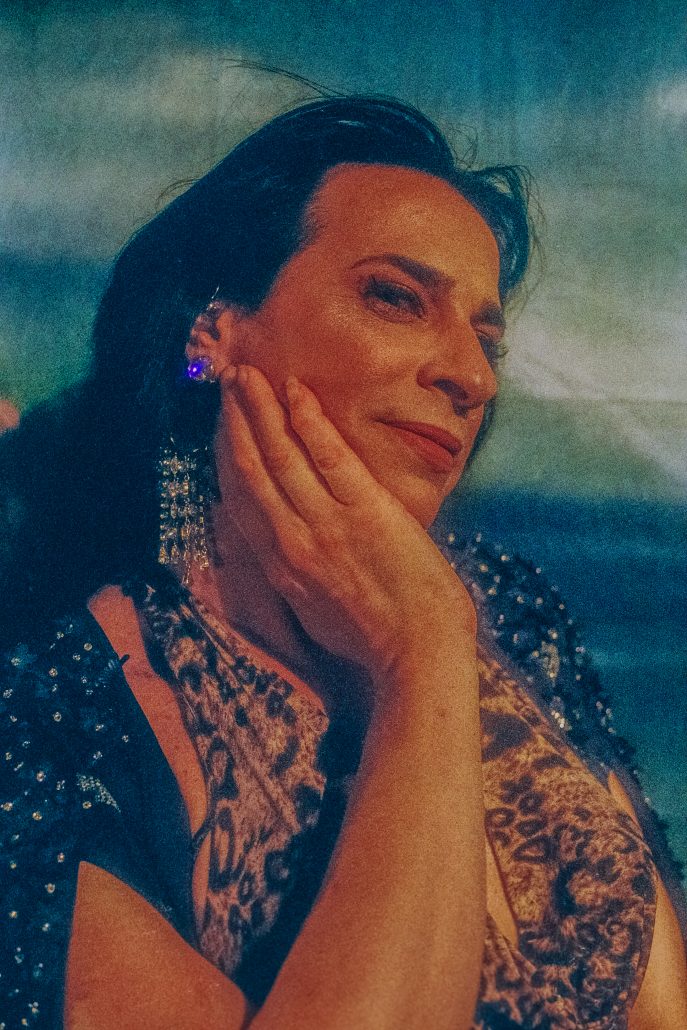 Mohamad: "We compiled a small team of mostly Lebanese queer people and were able to take over a beautiful space for two full weeks where we could set up a huge photo studio."
"We wanted to show the women how grateful we were that they were sharing their stories with us. We wouldn't have the few rights that we have today as a community if it weren't for them."
We were always aware that we have our own history as queer Arabs, one entirely independent of western influence. We just had no access to it"
"We divided the space into several rooms for interviews, hair and makeup, portrait shoots, a lounge, etcetera. Issa Kandil, an art director and one of the team members on this project, provided these amazing old school props and backdrops that he sourced from just about everywhere. We had a make up artist, a hair designer, a stylist and racks upon racks of clothes and wigs, so many wigs!" 
"What we wanted is for each one of these women to enjoy their day completely. Have all of us at their disposal and basically boss us around, tell us what they wanted to look like, what they wanted to wear. They showed us picture references on their phone."
"Besides preserving their stories, this project was also about affording them love, dignity and respect. We wanted to show them how grateful we are for what they have done for us a as community."
Eleven women were interviewed, they also shared photos from their personal archives. Though perhaps not all of the stories will end up in the book, due to security reasons.
Mohamad: "You have to realize that in Lebanon it is against the law to be gay. The community here is definitely becoming stronger, more courageous and actively visible. But we're still very much persecuted."
Will there be risks? Yes, but we can't always play it safe"
"Most of the women spoke about Beirut in the nineties as 'better, free-er'. They felt pride in going out, not that laws were any different." 
"We were always under the impression that Beirut's current ball culture was a result of Harlem ball culture. One of the things we learnt throughout this project is that we already had our own version of ball culture at the time. It came as a bit of a surprise, and at the same time it wasn't. To some extent we were always aware that we had our own history as queer Arabs. One that was entirely independent of western influence, we just had no access to it." 
"But to have people actually talk about it, hearing those stories, seeing these pictures, was something different all together. We spent a big chunk of these two weeks crying, out of happiness, sadness or sheer frustration of not having heard all these stories before."
The book will be bilingual, with texts in English as well as Arabic. Mohamad: "It's very important to us that this is accessible to an Arabic speaking audience, this book is for us first and foremost."
"Usually, if a book is published only in English, it's much easier for it to go by unnoticed. Having it in Arabic increases the possibility of it getting flagged by the authorities. Will there be risks? Yes, but we can't always play it safe. It is in part why we got Helem on board. The safety of the women was, is and will be of the utmost importance at all times."
As for the title of the book, it came up while transcribing 22 hours of interviews and translating them into English.
Mohamad: "It comes from one of the women in the book, a story she told us about being beaten up by a couple of young boys in in the streets of Beirut, back in the late nineties. She was screaming: 'Imagine that I am your mother! You are beating up your mother!' She was much older already, and this story struck a cord with all of us."
It's these words that they will have resonating all over the world.
The book Treat Me Like Your Mother is scheduled for release in September. You can pre-order your copy or donate to help send it into print.
The second issue of Cold Cuts magazine will be available in March.
Follow Mohamad Abdouni on Instagram, even if it's just for the name of his handle on there: Texting_Bitches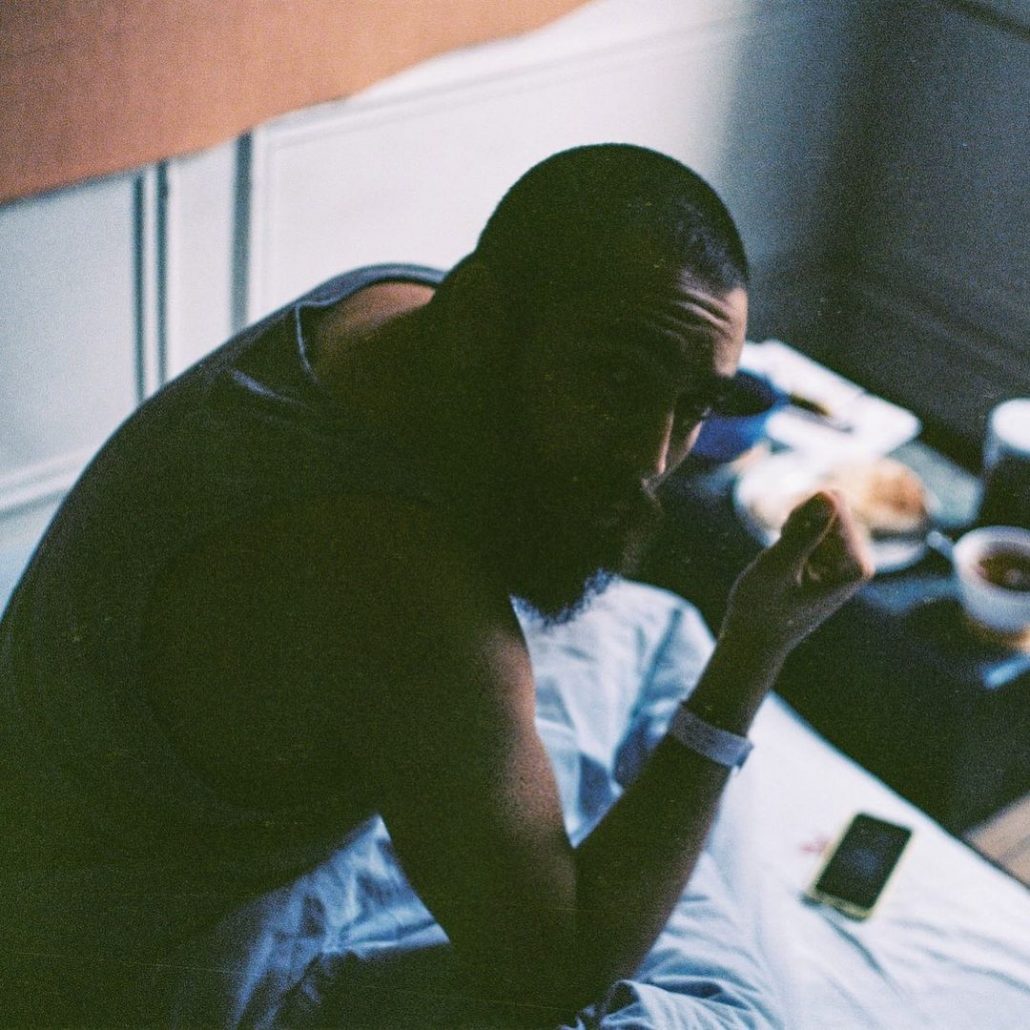 ZINE. Are you working on an interesting/cool/sexy/outrageous magazine or zine? Tell us about it.
///////////////////////////////