When this freestyle spoken word artist had to miss her audience, she gained something new and powerful in return.
Words by Caspar Pisters, photos by Gabriel Schüßler, Colina van Bemmel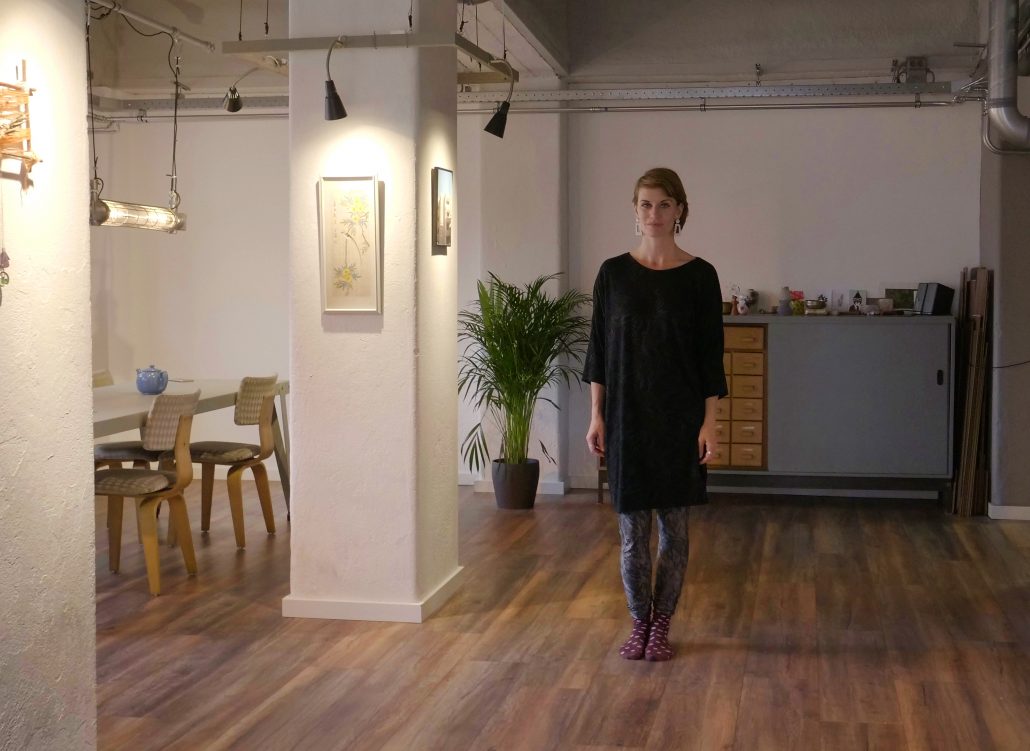 "Going on stage unprepared, that's my comfort zone. Improvisation is at the heart of my work. I guess you could call it freestyling, but that would imply I'm a rapper and it's not exactly what I do. There is spoken word in there, too. And story. And song. Besides this I make theatre, present shows, and I write.
"I happen to have this ability to visualize words three dimensionally. Move them around in the air and apply tricks to them. Fast, rhythmic and with precision.
"What helps is that I'm kind of an adrenaline junkie. Putting myself on stage creates a pressure, an ability and speed that wouldn't be there if I didn't have an audience in front of me.
"I ask people for key words or questions that relate to the content of that night. I turn it into poetry on the spot. It's an intensely direct interaction. Pretty much the only option I have is to pop out those words immediately.
Sometimes I expose what no one was saying out loud. I love it when that happens"
"And because I am creating a beat in my mind, there is no time for second guessing. As a result often some kind of uncensored essence emerges that reflects on the experience we're having.
"Sometimes the poem exposes what everyone was thinking but no one was saying out loud. I love it when that happens.
"Since Corona I'm also a teacher – that's the only word I can think of now, since I don't really have a proper name for this new part of me yet. To me it's about enhancing creativity in the other.
"I focus on artists who have gotten a bit stuck or people that never much used their creativity at all.
Reason for being
"My mission is to remind people that creativity is about creating, not about making art. And that we don't have to wait for the world to open up to be creators. I feel I can offer value doing this, now that so many people are – to put it bluntly – fucking depressed.
"I was quite depressed myself for about two months, when at the end of August it dawned on me that it was going to take a long time before I could get back on stage again.
"It brought on a crisis of self-image: have I built a persona around me that is now collapsing, or is it actually the real me that is collapsing? It was a scary process. My existence, my reason for being, has always been based on my theater work.
We don't have to wait for the world to open up to be creators"
"I'm a bit ashamed to admit it, but I was also used to receiving a lot of praise for my skills: she's so good with words, you should ask her too… Suddenly all of that was stripped away. I didn't understand it, it felt unfair. Where am I going to get my love now?
"Which got me thinking: indeed, where am I going to get my love now? Maybe I had been looking for it on stage because it felt safe.
"For me, entering a love relationship with someone knowing that it might end, is much more vulnerable than standing in front of an audience and receiving love for my improvising.
"It made me realize that performing had become a mechanism for me, a shield of protection. In a way part of me was locked down then too, but into my stage alter ego. And I had never really noticed it.
Take back control
"Eventually I decided to take back control by creating a ritual to bid farewell to my stage character. Immediately a new world began to open up for me.
"The option of being a teacher presented itself, which was something I had longed to do for the longest time but never did because I was busy performing.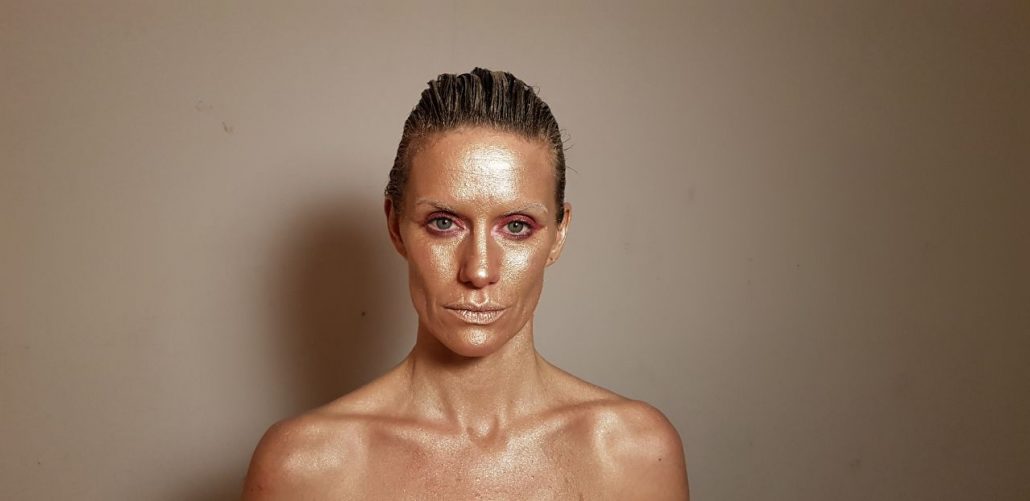 "I got to know sides of myself that would never have emerged if I had carried on as I used to. Recently there is a softness to me, and a slowness, that actually pleases me. I know how to make way for it now, but I had to kind of die first to be able to do so.
Enjoy more
"One of my alter egos was Lady Marmalade. A burlesque show, MC and singer. I used to fly to countries all over, dragging my suitcase along, find my way to the dressing room straight away, unpack my wigs and dresses and things and then, boom, hop on the stage to fire up the audiences before the dancers came out. It was fun but right now I'm not even remotely longing to pick that back up.
"But I do long for art and I always will. I still long to create, write and draw. And I definitely will perform again when lockdown is over. But I might be doing a bit less, take things a bit more easy and allow myself to enjoy a bit more. Not everything has to be huge and in a glitter dress."
There's much more Margo on margovandelinde.com
LOCKDOWN. What are you up to & going through during this lockdown? Any insights you would like to share? Tell us about it.
///////////////////////////////